About Watani
In pursuance of Saudi Arabia building a thriving future for the nation and citizen in line with the Saudi Vision 2030 which aims to achieve higher levels of progress in government performance, the National Center for Performance Measurement (Adaa) was established and linked to the highest authority of the Kingdom to raise the level of responsibility and transparency in the overall government performance.
Adaa tracks the strategic objectives of public entities, as well as their initiatives and programs related to Vision 2030. Within its mandate, Adaa works on supporting the improvement and development of government services through measuring the quality of services and satisfaction of beneficiaries. To achieve this mandate, Adaa has developed methodologies to measure the beneficiaries' satisfaction of received government services using four measurement tools that have been identified.
As one of these measurement tools, "Watani" is a mobile application that enables beneficiaries to transparently evaluate the quality of government services provided and determine their level of satisfaction. Through "Watani", beneficiaries can search for the top-rated government service centers based on views and experiences of other beneficiaries.
For more information about the beneficiary experience (Beneficiary Experience (BEX))
Watani platform is subject to regulation to the National Center for Performance Measurement (Adaa).
For more information on regulation, please see(About Adaa)
Vision
To be a leading world class performance measurement center driving organizational excellence and achievement of the national vision.
Mission
To implement processes that measure public entity performance and offer the support to achieve the Kingdom's Vision 2030, associated development plans, and improve communication with beneficiaries.
Values
Accountability – Accuracy – Efficiency – Collaboration – Trust – Transparency.
Organizational Structure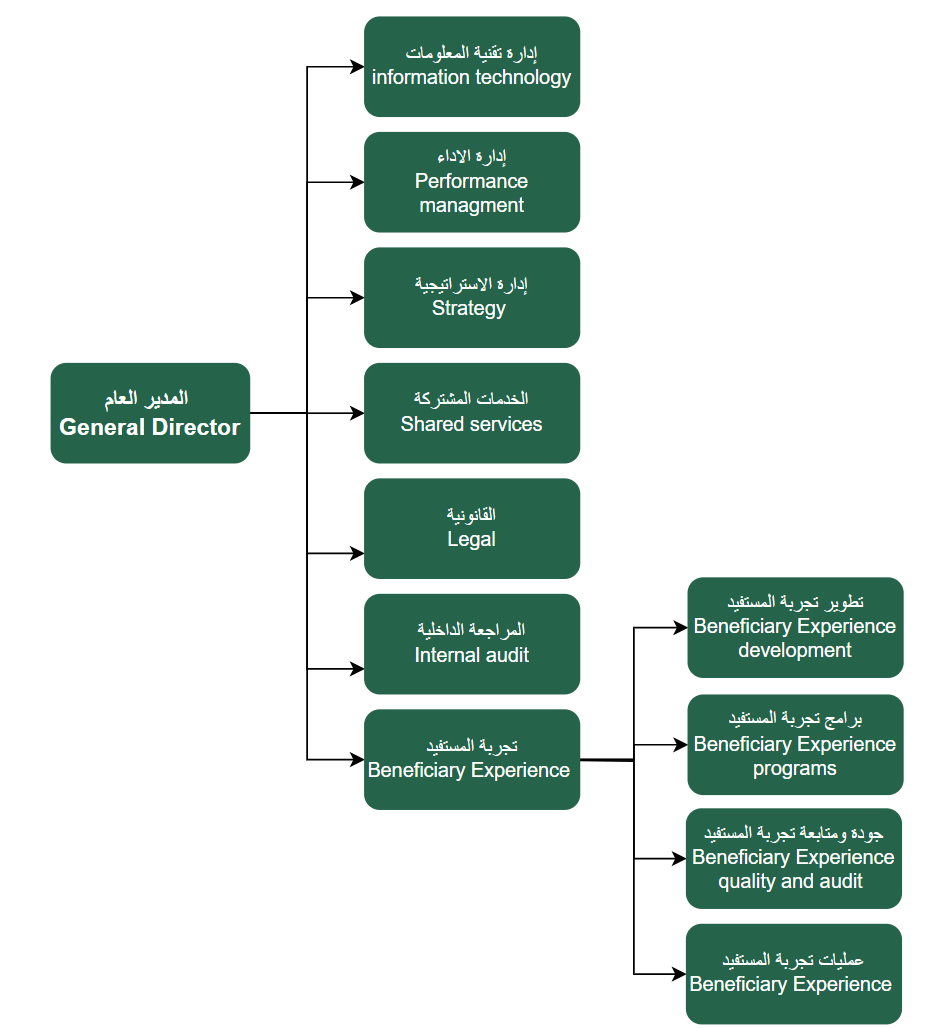 For more information about the Organization structure
Goals
Support the efforts of improving and developing public services by measuring quality of services provided by public entities and beneficiary satisfaction.
Support public entities in achieving their ambitions and strategic objectives based on performance indicators that ensure successful fulfilment of their objectives, initiatives and endorsed projects